Custom Fit Golf Clubs
The Club Fix has custom fit and built hand crafted clubs for players of all the professional levels as well as 10's of thousands of amateur golfers. Through our unmatched selection, expertly trained staff, extremely tight build tolerances, and true customer focused service, you will know you are in great hands as soon as you walk in the door.
---
'4 Eagle Putts!'
---
Custom Fit & Precision Built
Professional Analysis
We conduct a complete analyis of your existing equipment and identify any possible improvements for optimization including Shaft Frequency (flex), Loft, Face Angle, Grip and Length.
'I could not believe the change in feel & performance!'
Trusted Quality
We've made Golf Digest's Best 100 Clubfitters list every year since our founding in 2010!
---
'I cut 7 strokes off of my score!'
---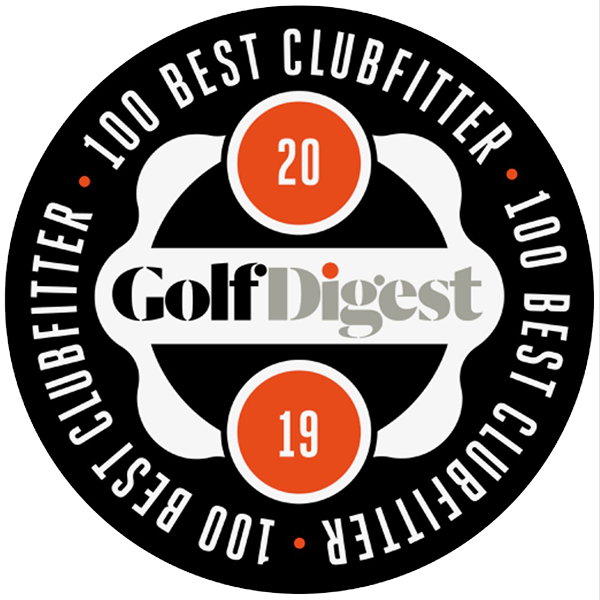 "Tracey and I visited you in May and got new clubs fit.  Just wanted to update you on the results...

Tracey has gone from a 17 to a 12!  All the women around here hate her because she has won everything.  She has won over $600 dollars in tournaments thus far.  She just won the Womens Senior Club Championship, and two days after that topped it off with a hole-in-one.  She attributes all her success to her new clubs and I have to agree as her swing has always been above average. I have gone from a 14 to an 11.  I am a club longer with my irons, and I have noticed the improvement with my wedges.  Hybrids are awesome!

We are great believers in what you do, thanks so much."

- John

"I know these results can't be common, but I thought that I would write and let you know how my past 2 weeks have gone since my fitting at The Club Fix...

I have been playing golf for 10 years and have never shot below 80. The first round out to a course that I have played hundreds of times I shot a 77 with the new irons you built for me. As if it couldn't get any better I had a hole in one the next week at the same course.

I can't tell you how excited I am to play golf and appreciate the excellent job your staff provided to help me enjoy the game again."

- Gary H.  

"The Club Fix delivers much more than clubs. Although the skills, knowledge & abilities working with golf equipment, club technology and manufacturers' products are impressive your personal commitment to match an individual golfer with the right equipment sets you apart...

My son's first set of clubs were my old cut down blades. In spite of the early equipment challenges he's gone on to win his high school League Championship, earn a college golf scholarship and win his first college tournament.

The Club Fix professionals exceed expectations and deliver results."

- Richard P.  
Mobile Fitting
---
We come to you with our mobile fitting units to meet you on any course nationwide.
---
Learn More
---

Unbiased by Manufacturer
Imagine a complete set of custom golf clubs tailored specifically to fit you.  Your clubs are backed by warranties so you never experience buyer's remorse from purchasing a club and hoping it was a game changer only to find out that it didn't perform like you had hoped.
---
35000+
HEAD & SHAFT COMBINATIONS
100% satisfaction is our guarantee. There's no better company to stand behind your warranty than The Club Fix. Our bottom line is to improve your game and we get trackable results. We really guarantee better golf.
Precision Engineering
80% of the clubs in your golf bag don't match their label
The Club Fix specializes in accurately fitting and then completing a custom build so you know you have the right equipment for your individual game.